While only 90 miles away from the continental United States, very few Americans can say that they've been to Cuba. For over 50 years, trade and travel were off-limits for all Americans. It was only in 2015 when the US and Cuba restored diplomatic relations, that Americans started traveling there.

A CUBAN ADVENTURE BEGINS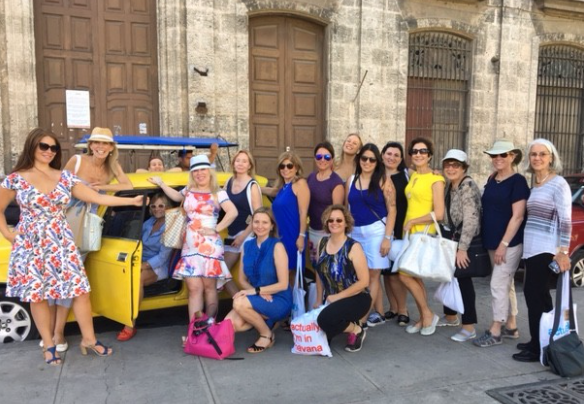 In early December 2017 Designer, Gail Whiting of Design Consultants began an adventure of a lifetime! She was selected to join a group of 17 bright, talented and career-driven women on a trip to Cuba. The women in the group represented LWE (Leading Women Entrepreneurs) an organization of top-tier business leaders and entrepreneurs in New Jersey.
The objective of the trip for the LWE group was to meet their counterparts in Cuba, successful professional women like themselves and discuss business development, leadership as well as share insights and exchange ideas. "What was so amazing is that the women are 68% of the workforce in Cuba. We met with a retired female judge and professor. We learned how they govern through their communities, provinces, and a 620 person parliament", comments Gail.
A PLACE THAT TIME FORGOT
After 54 years of trade restrictions and isolation, tourism is finally back in Cuba. Those who visit describe it as a country "frozen in time" with streets lined with old American cars dated back to the 1950s and 1960s. Gail agrees that Cuba feels a bit like a time capsule but also says that you can detect glimmers of hope and change among the people. Even within the cities, there is restoration and renewal in progress. You can also see evidence of a growing private sector.
"Some of the young people have come to the states for schooling and learning entrepreneurship and then return to Cuba to start their small t-shirt shops or create a magazine and get it distributed throughout the world," comments Gail.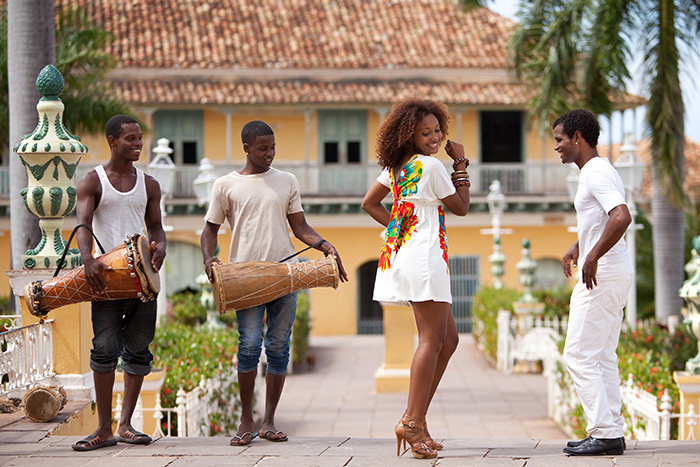 But despite evidence of a growing private sector, Socialism is still the government, and from the American perspective, it's difficult to understand according to Gail. She adds, "It makes one appreciate how blessed we are in the United States. There are dispensaries where Cubans come with their government vouchers to get enough food to feed their families for 10 days out of the month. Beyond that, it's up to them to figure out how to support their family and their own needs."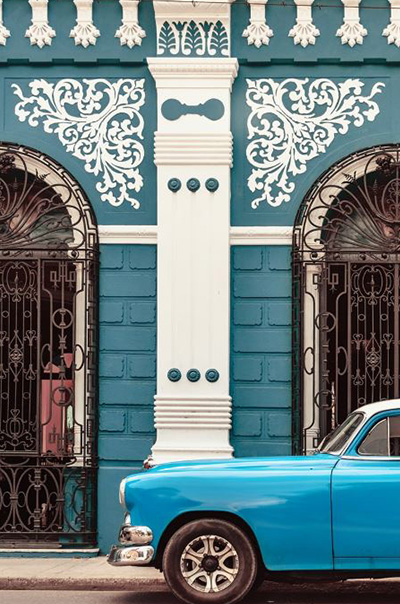 ON CUBAN ARCHITECTURE AND DESIGN
Much of Cuban architecture is old and aging with peeling paint and in need of major repair. However, there are some buildings in the process of being beautifully restored.
Cuba is a mixture of Old Spanish Colonial and Mid-Century Modern architecture with Afro-Latin and Soviet influences as well. The urban landscape is colorful and rich with reference to its island heritage. Bright colors, use of terracotta in exteriors and interiors, tropical themes of exotic birds and palm frond patterns are prevalent. Gail especially liked the wonderfully carved doorways standing 10 feet tall!
THE HEMINGWAY HOUSE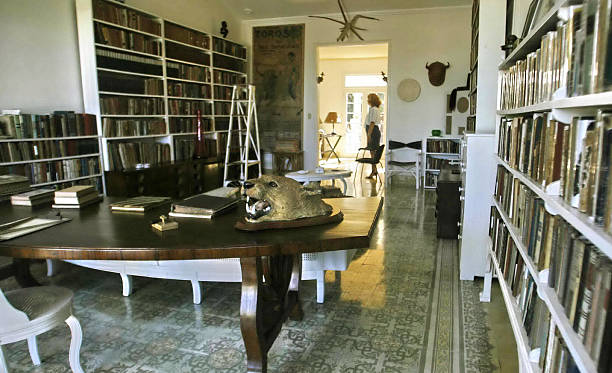 Visiting Finca Vigia or the Hemingway House was a highlight for Gail who describes it as an awe-inspiring colonial plantation style home beautifully preserved with a pool and gardens. "This house takes me back in time, right down to the accessories on Hemingway's desk and the animal trophies and Picasso Plate on the wall. As one might expect of an author's home, there were lots of bookcases filled with books and French doors that were always open!"
INSIDE A PRIVATE HOME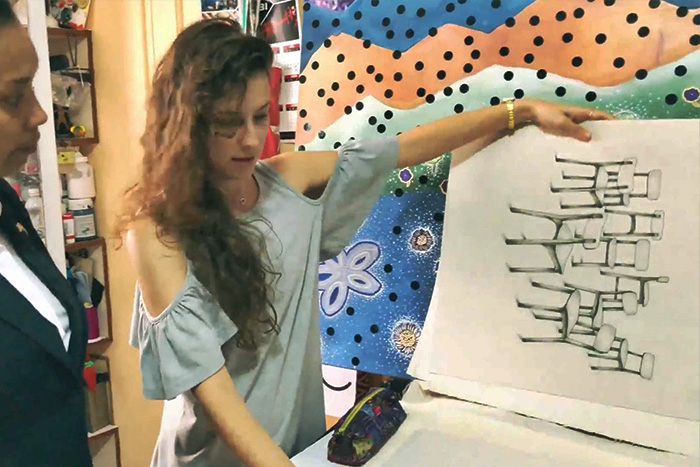 Gail also got to see the homes of two Cuban Artists. She describes their homes as simple without much detail but filled with artwork. It was interesting to Gail to find three and four generations living in the same narrow 4-story structure all joined to the next. "Everyone owns their homes and therefore cannot be evicted. Often Cubans will open a little shop, bar or restaurant on the ground floor of their home and make the best of what they have," says Gail.
MOST SURPRISING ABOUT CUBA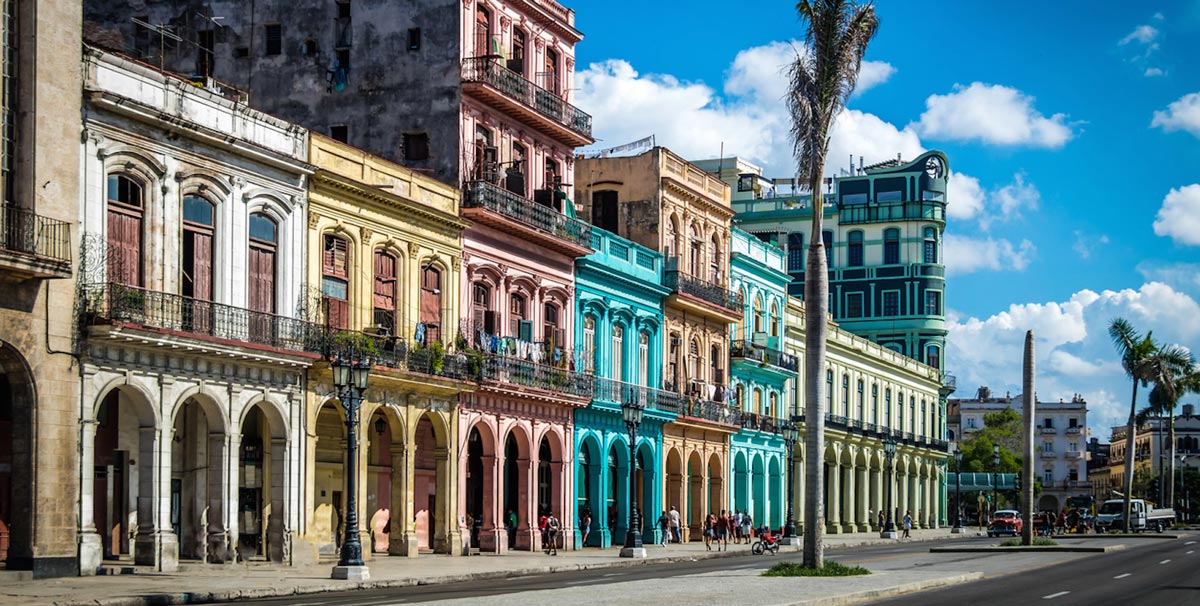 When asked what was most surprising Gail said, "I did not know what to expect and was pleasantly surprised how warm, friendly and positive everyone was. I felt safe. I think I saw only three police officers during my trip and our guide said that there is very little crime outside of a few areas."
PARTING WORDS
"I would go back to Cuba again! Our group all wished for just one more day to do nothing but walk around and absorb more of this wonderful new world!" Watch the LWE Cuba retreat 2017 highlights video below.